Pesto is a classic Italian sauce dish traditionally prepared by pounding the ingredients in a marble mortar with a wooden pestle. It is usually made of crushed garlic, basil, and pine nuts blended with olive oil and cheese. Because of its perfect palatability, pesto is often paired with pasta and bread, or served with slices of beef and boiled potatoes.
Did You Know?
To ensure the freshness of your olive oil, purchase smaller darkened glass bottles from reputable sources, keep it in a cool, dark place (because light will most definitely oxidize the fats in olive oil), and immediately replace cap after use.
Store walnuts is a dark, air tight container in the fridge to protect the volatile omega-3 oils.
Crush your garlic 20 minutes before using in recipes to allow time for the enzyme Allinase (which is activated by crushing, chopping or chewing) to be activated and form Allicin, the compound associated with the health benefits of garlic. The enzyme is deactivated by heat, so requires time to do its work before heating.
Ingredients
One bunch of kale
2 cups of fresh basil
½ cup of pre-soaked and dried walnuts, roasted at 75⁰C (170F) for 15 minutes
¼ cup extra-virgin olive oil
2 freshly squeezed limes
Pinch Himalayan salt
Pepper to taste
2 cloves garlic crushed beforehand
Put all ingredients in a food processor, and mix until you reach a creamy and smooth consistency. Keep in the fridge for 1 week or freeze.
 
Why Is Super Kale Pesto Good for You?
Kale's sulfur containing phytonutrients are protective against cancer, believed to be due to its ability to activate detoxifying enzymes in the liver which neutralize potential carcinogens. It is also a concentrated source of carotenoids lutein and zeaxanthin, which protect the eyes from ultraviolet light damage, and an excellent source of vitamin A, which promotes vision health. Kale is also a rich source of antioxidants, already mentioned are lutein, zeaxanthin and beta-carotene and additionally as an excellent source of vitamin C, which is also an immune system booster. Furthermore Kale is an excellent source of other nutrients like iron, folic acid, magnesium, calcium, vitamin K and an array of B vitamins.
Basil has a sweet, earthy, and pleasantly fragrant flavour, with a history of use as a digestive aid and as an antibacterial agent. It is a powerful source of antioxidants which offer protection against free radical damage, and is an excellent source of vitamin K, used to prevent blood clotting, and is a rich source of vitamin A, iron, calcium, magnesium and vitamin C.
Walnuts are a rich source of polyunsaturated omega-3 fats which have cardio-protective and anti-inflammatory benefits.
Olive oil is a source of essential fatty acids needed for healthy cell membranes. It is also a bitter cholinergic food which stimulates the Gall Bladder to release bile needed for the absorption of fats, and has also been shown to have anti-inflammatory immune modulating effects on the digestive tract.
Garlic has long been prized for its anti-inflammatory, anti-bacterial, anti-viral, immune boosting and antioxidant properties. It is a blood thinning agent, reduces blood pressure and cholesterol.
What about the Traditional Chinese Medicine aspect?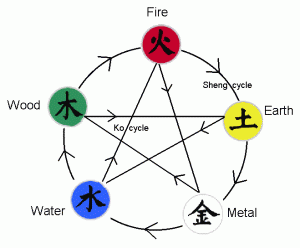 From a Traditional Chinese Medicine point of view, this recipe has a mildly sour and bitter flavour, and is cooling:
The sour flavour is associated with the wood element, whose yin organ system is the liver system. The sour flavour in moderation has liver nourishing properties. It has the ability to soften the liver system, which suffers easily with stagnation (just like marinating a tough steak).
The liver flowers into the eyes, so nourishing the liver will benefit the eyes.
The wood element controls the earth element, and can therefore bring movement to the earth element preventing damp formation due to overburdened earth. (WM – Liver through bile release aids digestion).
The raw recipe is cooling in nature, and therefore has the ability to remove fire toxins from the body (WM – detoxifying).
The wood element governs Spring, so we can see how this recipe is suitable for a Spring Clean, provided that you do not suffer with a cold condition.
This recipe also has a bitter flavour, thereby tonifying the fire element and the heart, its primary yin organ (WM – anti-inflammatory, cardio-protective, antioxidant and blood thinning).
The heart governs blood and the liver stores blood, so we can see how this recipe by nourishing the liver and the heart has blood boosting properties (WM – iron, magnesium, folate & B vitamins needed for blood production).
Through the garlic this recipe also has a pungent flavour, which tonifies the metal element and the related yin organ system of the Lung. The lung governs the skin and the Defensive Qi, which overlaps with the western immune boosting properties of garlic.